BUILDING TIPS TO HELP YOU BUILD YOUR DREAM HOME
Building a new home is probably the biggest investment in a lifetime. Explore our informative building articles to find a qualified builder, understand the construction process and a lot more!
Explore the Latest in Building Tips
---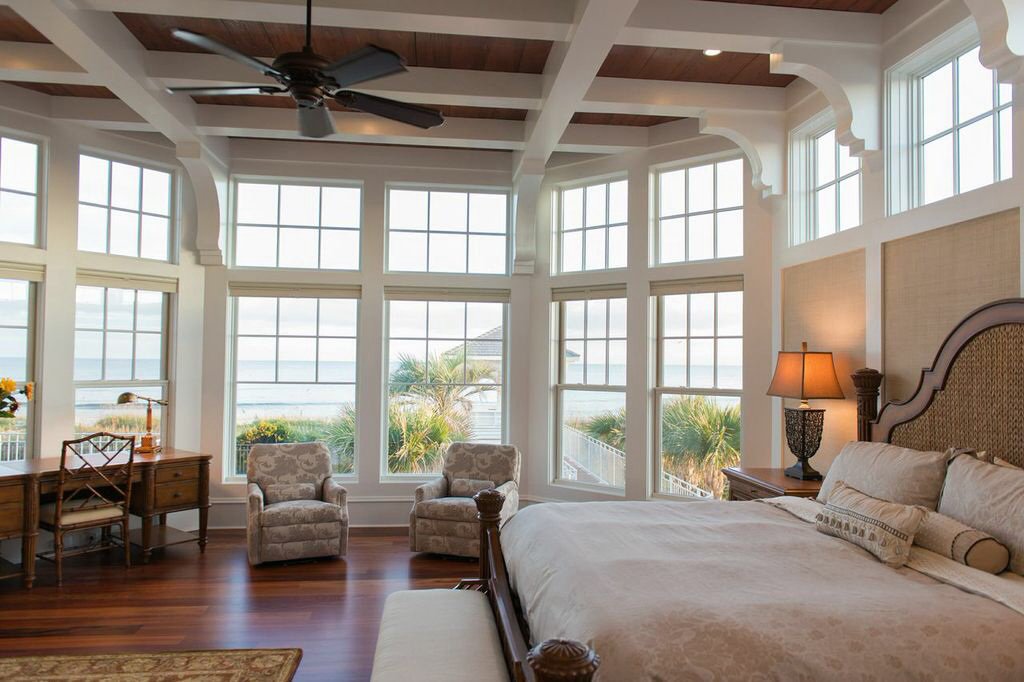 Your home's energy usage makes up one quarter of your carbon footprint. Here are five tips to help improve your home's energy efficiency from the start of your building process to the very end!
---
There is no denying that a beach house is a great escape. The beautiful views and cool breezes are just a couple of the awesome things about beach front living and when you consider building your own house on your own little piece of paradise there are certain conditions you'll want to account for. Everything from location to materials should easily fit into your lifestyle whether you are working on your interior or exterior. Taking a few things into consideration as you build can make your beach house a home you will love for years to come.
---
Some home building goofs, like spilled paint or a hole in the drywall are easy to fix as things move along. But you've got to be careful to avoid major, costly errors when building your first home. No one wants to spend their hard-earned cash, time and energy building a home only to later discover that there's been a major oversight which needs correcting. Here are a few things to think about to help you avoid builder's remorse.
---
If you are in the process of buying, building, or renovating your new home, there are several things that you can't afford to forget. Your home is a unique expression of you and your style. As such, let it reflect that! By focusing on a few specific areas and design elements, you can not only ensure functional and inviting living spaces, but you will create an investment that will provide benefits for years to come.
---
Building a home gives you a greater appreciation for what goes into the process and what results. It can be daunting to make product selections when you're personally invested, so think about where you want to put your money. Is there one aspect you want to focus on? Remember—what you put into the house will dictate its upkeep needs and performance for years, and that can affect its value. If you aren't big on maintenance, invest in durability and focus on finishing products that protect your home for you!
---
It's a whole wide world of media out there, and we know people like to use different sources when it comes to shopping, doing research, and entertainment, of course! If you're looking for a new way to discover house plans and learn more about building your own home, check out The House Designers' YouTube Channel. We use videos to offer house tours, show customer building documentaries, and provide helpful information for those thinking about or planning to build their own homes. We post regularly, so be sure to subscribe if you'd like to stay up-to-date! Here's a basic breakdown of what you'll find on our channel.
---
Finding a lot is the first step! We have house plans designed to work with all sorts of tricky lots, including narrow and sloped. See if any of these great homes is right for you, and sign up for our newsletter for more tips and information!
---
Planning to build your own home is an endeavor that takes a lot of time, but we at The House Designers know how to get it started off right to make sure your build is a success. Without further ado, here are some questions you probably have, and the answers that will get you on your way!
---