5 Ways to Guarantee Your Home's Energy Efficiency
by Lauren Busser The House Designers' Editorial Director
Your home's energy usage makes up one quarter of your carbon footprint. Here are five tips to help improve your home's energy efficiency from the start of your building process to the very end!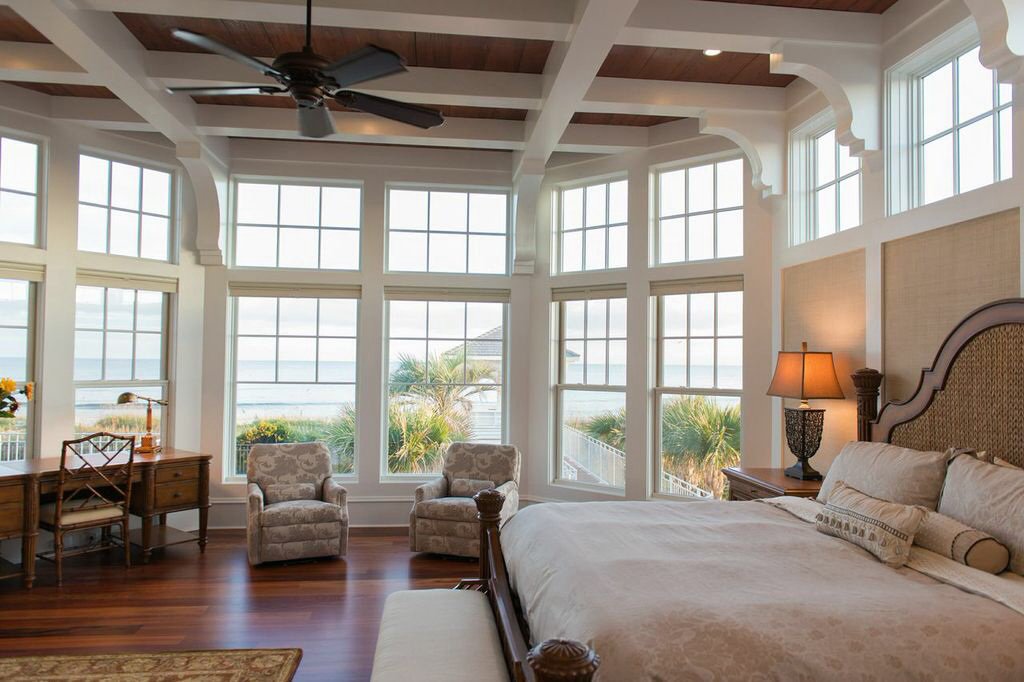 Use the Sun to Your Advantage
When you are thinking about lighting your new home consider placement and orientation in order to maximize the amount of natural light your home will get. The exact placement depends on your home's design and the climate you are building in. Ask your builder for advice on how to place your home on your lot to get the best results.
This home uses
RAY-CORE™ SIP Wall Panels
. The high R-values and the tight joints provide significant energy savings over the life of the structure.
Make Sure You Have Enough Insulation
Insulating your home provides resistance to heat flow and the more resistance your insulation provides the lower your heating and cooling costs will be. Properly insulating your home will keep your family more comfortable as well.
Insulation materials can run the gamut from fiberglass to rock wool, cellulose and natural fibers to rigid foam boards and sleek foils. The effectiveness of your home's insulation is rated in terms of thermal resistance or R-value. R-value is determined based on the type of insulation, its thickness, and its density and the higher the R-value the more effective the insulation.
Finding the Perfect Windows and Doors
After you have oriented your home for efficient day lighting, you will also want to select the proper windows and doors to maintain that efficiency. Selecting ENERGY STAR® rated windows and doors will lower your home's energy costs by an average of 12 percent nationwide. Additionally they also protect you from winter chills and help you beat the summer heat. ENERGY STAR® windows also have a coating that acts like a sunscreen to keep your valuables safe from harmful ultraviolet rays. This means that your drapes, wood floors and favorite photographs won't fade and discolor after years of exposure to sunlight.
We like the
Lennox

®

iComfort Wi-Fi

®
Thermostat. This intelligent thermostat lets you set and monitor your home's temperature from anywhere in the world with the benefit of remote access.
Install an Efficient Space Heating System
Half of your home's energy use is taken up by heating and cooling so making smart decisions about your heating, ventilation and air conditioning systems can have a bigger impact on your home than you might think. Once you install your system make sure you maintain it properly by changing the air filter on time, giving it an annual tune up and installing a programmable thermostat.
Evaluate Your Home's Energy Use
The appliances you use every day contribute to your home's carbon footprint too. Selecting appliances from the ENERGY STAR® lines will help you save money on your home's energy bills. Many different types of appliances are ENERGY STAR® rated, so whether you are looking for a new dishwasher, an air conditioner or a new television you're in luck.
For more information about your home's energy use and to find energy efficient products, visit the ENERGY STAR® website for their list of qualified products.