THE LATEST IN HOME ELECTRONICS
Home technology and innovation has become the norm for new homes to make them smarter and more energy efficient. Explore and learn about entertainment, convenience and connectedness!
Explore the Latest in Home Electronics
---
It's been fifteen years since the Disney Channel premiered their original movie 'Smart House' back in 1999. Katey Sagal played the artificial intelligence named 'Pat' who could operate every part of the house, from the lights to the alarm system. Fifteen years later we are starting to see these technologies in our home. Sure, the floor absorbers and the automated smoothie maker are probably still pretty far off, but there are plenty of home automation solutions that can make your life more convenient and comfortable, as well as save you money.
---
Anything and everything can be upgraded with the latest technology these days, and that means there's a lot to learn about the newest home appliances. Has it been a while since you shopped for a new refrigerator, oven, or microwave? What about laundry appliances? Take just a quick spin around the web or a showroom and you'll see that the future has arrived. Here's what it has to offer your home!
---
It is not easy shopping for electronics. Gone are the days when a TV was a TV, a radio was a radio, and a stereo was a stereo. Now that there are so many new products and manufacturers in the consumer electronics industry, the choices are endless.
---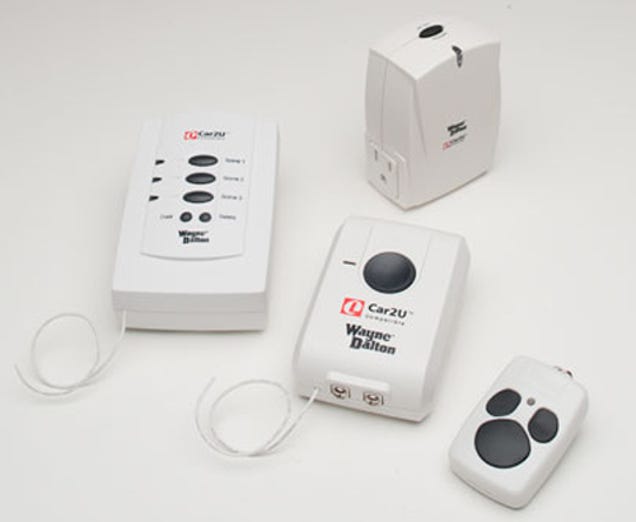 Homeowners are always looking for new products to add security, comfort and convenience to their lives. When you take into consideration how many times you leave and return to your home in a single day, your garage door is generally a main point of entry. Since you're already used to pushing a button to open and close your garage, why not have that same button control your indoor and outdoor lighting, security system and select appliances.
---
Sound technology has come a long way in advancing home theater systems. You get the feel of being at the cinema in your own living room. At this time you can choose from surround sound, Dolby Prologic®, Dolby Digital®, and THX®.
---
Think of your home theater system as if it were a puzzle. Many pieces fit together to complete the presentation. The pieces must be in the right places. With a home theater system, the pieces can be placed in many different positions to work together producing theater-like picture and realistic sound. If you know a little about each of the components, you will have an easier time deciding what you want. Let's learn about the primary parts of a home theater system.
---
All Home Electronics Articles