Portland, Oregon (PRWEB) September 26, 2012
A recent press release by the National Association of Home Builders (NAHB) states that new home construction rose 2.3 percent nationally to an adjusted annual rate of 750,000 units in August. New figures released from HUD and the U.S. Census Bureau confirm this increase was fueled entirely by gains in the single-family sector, where new construction accelerated in every region for a combined 5.5 percent gain to 535,000 units, the fastest growth in two years.
"Builders across the country have been reporting noticeable improvement in the number of serious buyers who are in the market for a new home, and today's report shows that this is translating to some welcome gains in construction activity," said Barry Rutenberg, chairman of the National Association of Home Builders (NAHB) in a recent press release. "While there is still plenty of room for improvement, it's encouraging to see this continuing trend that is spurring much-needed job growth."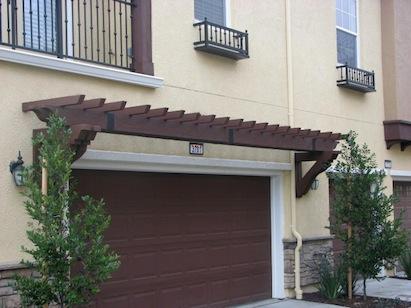 According to The House Designers, a leading provider of online stock house plans, house plan sales continued to increase by 10% each month over 2011. The top 5 states for house plan sales in 2012 are the same as in 2011 and include Texas, Tennessee, North Carolina, Pennsylvania and Georgia.
"The pace of overall housing production has been edging gradually upward all year as consumers become more confident in their local housing markets, and the latest data are further evidence that the housing recovery is here to stay," added NAHB Chief Economist David Crowe. "That said, the pace of this recovery continues to be constrained by various hurdles, including a tough lending environment, inaccurate appraisals and more recently, rising prices on key building materials."
The House Designers reports that many of their house plans customers originally considered purchasing an existing home, but were often surprised to find that building a new home was more affordable.TheHouseDesigners.com offers over 6,000 house plans in a wide variety of sizes and architectural styles, which can all be customized at a fraction of the cost of having an architect create a custom home design.
"While the average size of a home is now 2,100-2,500 square feet, consumers still demand an open/flexible floor plan with all the same amenities of a much larger home plan," said Tammy Crosby, Chief Operating Officer of The House Designers. "With the cost to operate and maintain at the top of consumers concerns, we've found a big increase in sales in our exclusive Green/ENERGY STAR® house plan collection and growing interest in green building products from leading manufacturers like Therma-Tru® and Fypon®."
The Therma-Tru® Fiber-Classic® Mahogany Collection™ 3-Panel Style Door and the Fypon® PVC Trellis System were among the new residential construction products selected from the 101 Best New Products 2012 competition by the editors of Professional Builder and Professional Remodeler.
Each year, the editors explore the new home construction building products market in search of the most innovative new materials, finishes, and systems geared toward the residential construction market. Products are selected across 16 product categories and are scrutinized for their energy-efficiency, performance and cost. You can view reviews of all 101 product winners on their website at HousingZone.com.
According to Patrick O'Toole, publisher and editorial director for Professional Builder and Professional Remodeler, "These two specific products offer builders and remodelers extra-value ideas for their clients. The trellis system and fiberglass door each add low maintenance and aesthetic appeal to the home, which make them true winners."
The ENERGY STAR® qualified Fiber-Classic® Mahogany Collection™ 3-Panel Style Door features rich, premium hardwood graining, 17 different decorative glass options, four privacy options, and clear Low-E glass. Solid door styles can also be ordered in fire- and impact-rated versions.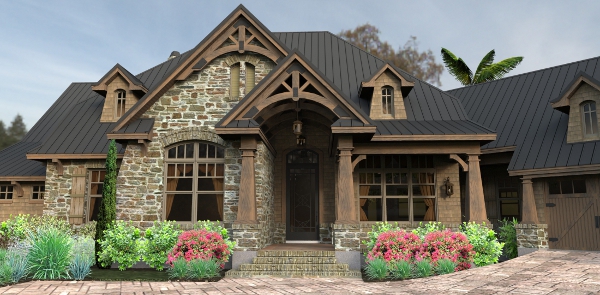 "We've matched up the best of two worlds with this product," said Derek Fielding, senior product manager of doors at Therma-Tru® in a recent press release. "Hardwood grains, like mahogany, continue to hold popularity with homeowners. At the same time, 3-panel doors are some of the top sellers at Therma-Tru®, showcasing the homeowners' preference for this simplistic and elegant style. This door definitely embodies the elegance of a rich, premium hardwood grain in a low-maintenance fiberglass door that meets the needs of value-driven consumers."
Fypon® PVC Trellis Systems provide builders, remodelers and homeowners with a unique, affordable way to accent a garage door. It comes as a complete kit including durable outlookers, attractive beams, lattice and hardware, which can be painted.
ABOUT THE HOUSE DESIGNERS HOUSE PLANS: The House Designers are the leading residential architects and designers in the U.S., and offer the largest collection of pre-drawn plans in the country. The House Designers has the best-selling, most popular house plan portfolio in America, owned and operated directly by the designers. Their clients have built homes in every state in the U.S. and in 56 countries around the globe.
For more information, visit http://www.thehousedesigners.com or call 866-214-2242.
About Therma-Tru®
Therma-Tru® is the nation's leading manufacturer and most preferred brand of entryway doors. Founded in 1962, Therma-Tru® pioneered the fiberglass entry door industry, and today offers a complete portfolio of entry and patio door system solutions, including decorative glass doorlites, sidelites and transoms, and door components. The company also offers low-maintenance Fypon urethane and PVC products. Headquartered in Maumee, Ohio, Therma-Tru® is part of Fortune Brands Home & Security (NYSE: FBHS). For more information, visithttp://www.thermatru.com, http://www.fypon.com or call (800) 537-8827.
About Fypon®
Fypon® LLC offers thousands of decorative millwork elements in a variety of architectural styles to enhance the interior and exterior of America's homes. Each piece is crafted from tough, weatherproof, high-performance materials that are impervious to decay, insect infestation and water damage for long-lasting beauty and low maintenance. Part of consumer products company Fortune Brands Home & Security (NYSE: FBHS), Fypon® LLC is owned by Therma-Tru® Corp. For additional information, call 1-800-446-3040 or visit http://www.fypon.com.