Do you ever just want to kick back and relax after a long day by unwinding in an amazing master bathroom? Perhaps you want to soak your worries away in a spa tub? Or maybe a large stall shower with full-surround jets is more your style? Whatever you want, we can make it happen!
Check out our plans with great master suites, because you'll find a lot of awesome bathrooms in the mix! Be sure to note the features you'd like to have in your dream home. Our designers and architects can help you customize any home, so decide which amazing master bathroom ideas you'd like included!
Bathroom Design 101
Homeowners value having accessible bathrooms. But no matter how many other bathrooms there are in the house, the master bath is special. Make sure it is everything that you've ever dreamed of, because this space is made to serve the owners, first and foremost!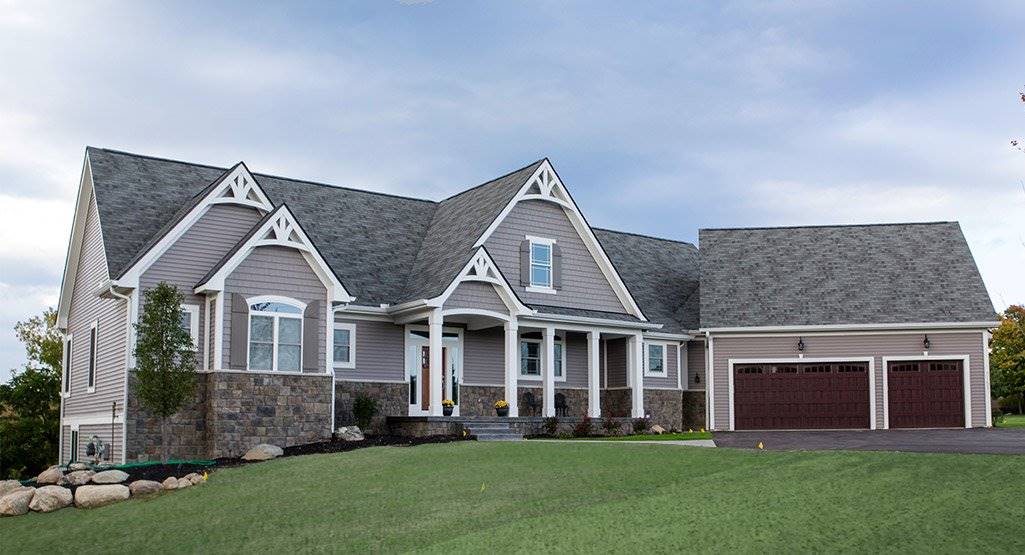 Most of our thousands of house plans feature private master baths. En-suite layouts are heavily favored by our customers because they allow homeowners to enjoy their own private retreats. Features you'll commonly see include:
A combined or separate tub and shower, or sometimes just a stall shower — what you see often depends on the size of the home
An enclosed toilet space — also known as a water closet, perfect for more privacy
Separate his and her vanities — to give everyone their own space for toiletries
Nearby or attached walk-in closet(s) — for easy access to your wardrobe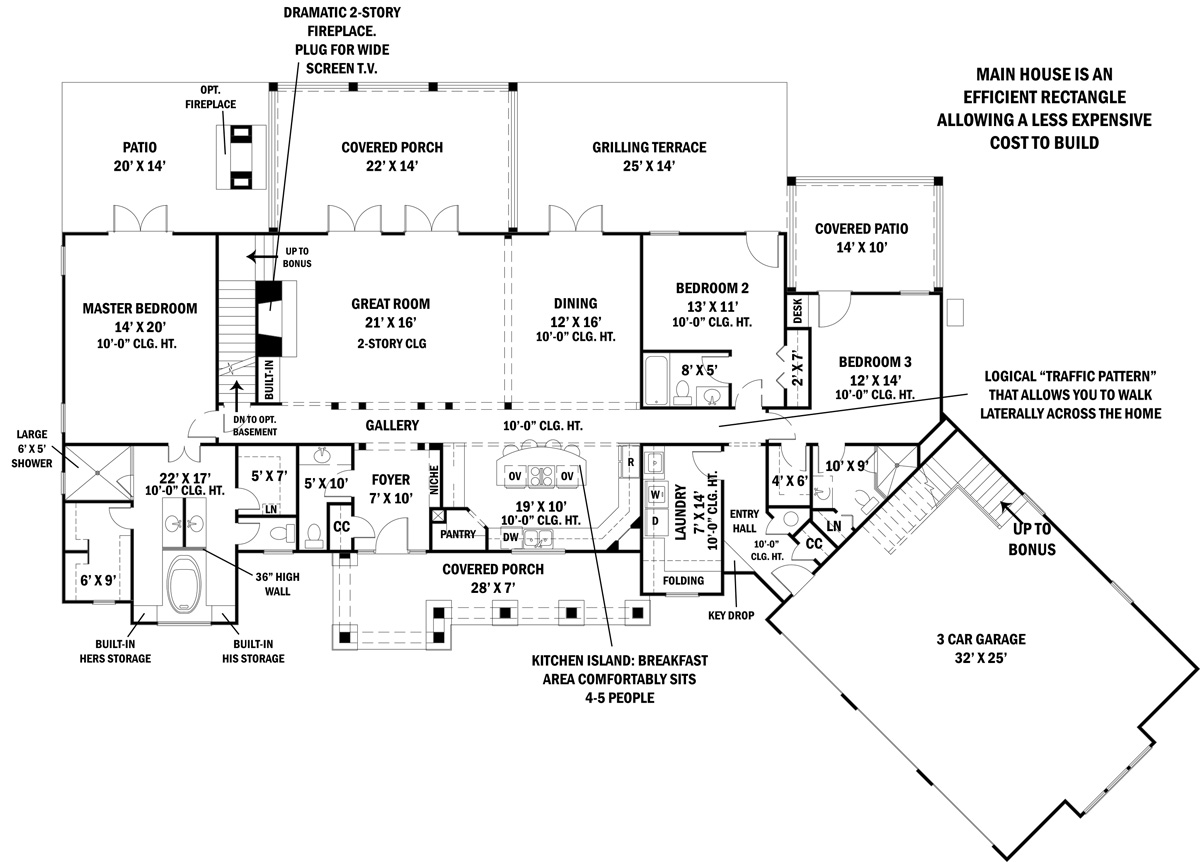 While every plan has the same basic bathroom features, how they're arranged might matter to you. Once you have the pieces you want nailed down, consider how you'd like them laid out, since it'll impact how you use and enjoy the space.
Amazing Master Bathroom Ideas You Will Love
Don't be afraid to put some personal style into your master bathroom! Here are a few areas where you can get creative.
The Shower
Believe it or not, the shower offers plenty of customization options. You can add anything from a simple waterfall shower head all the way to a multi-jet spa! Our partners at Signature Hardware have a record of quality, so be sure to check out some of their featured showers and other bathroom fixtures for a bit of inspiration. They can show you some of the best shower fixtures to add to your list of amazing master bathroom ideas.
Speak with your designer to discuss how you can make your shower as amazing as the one seen in THD-8292 (above). Just look at all the space it has!
The Bathtub
If your cure to a stressful day is slipping into a warm bubble bath, that's a great place to invest when you design your master en suite!
Many amazing master bathroom ideas center around stunning tubs. Whether you want a jacuzzi tub, a freestanding garden tub, or even a statement antique clawfoot tub, shop around to find something that matches your functional wants and compliments your design!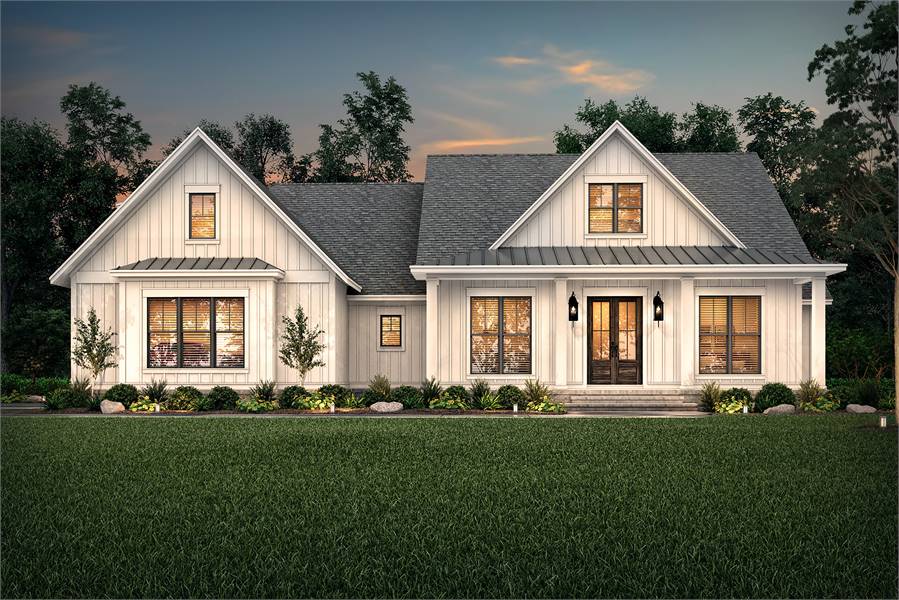 If you don't want a tub, consider connecting with a designer to discuss expanding the shower space! Remember, the master bathroom should be tailored to your needs.
Storage and Vanity Space
A cramped bathroom is more stressful than relaxing. If you know you'll have a lot to store in terms of tools and toiletries, place priority on having ample countertop and cabinet space.
These master bathrooms are customer favorites due to their storage options. Each has separate his and her vanities, and THD-9767 turns the suite up a notch with a personal home gym nearby! Could it get any better?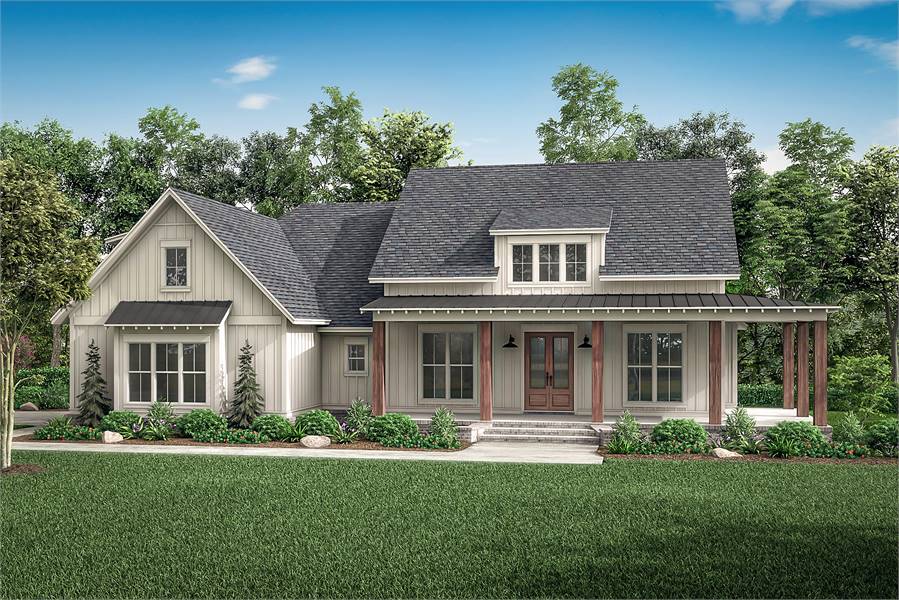 Break Out from Master Suite Norms
One of the biggest challenges that homeowners run into is a lack of space in key areas, and the master bath is no stranger to this struggle. We hope these amazing master bathroom ideas show how a little bit of planning upfront goes along way. You don't need a sprawling estate to have an awesome master bath; even some of our smaller plans have astonishing master en suites. Finding plenty of storage and countertop space — and no wasted space, of course — will go a long way toward making sure that your bathroom is enjoyable and functional, no matter the size. Expect something good even if you're shopping on the smaller side!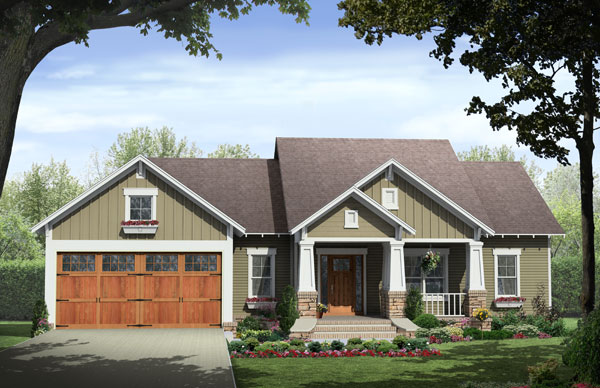 THD-7138 shows how amazing master bathroom ideas can be executed in a smaller home. Notice how the features are arranged in the space so nothing feels cramped despite fitting so much. Even though the home is only 1,509 square feet, it has his and her vanities and a separate tub and shower!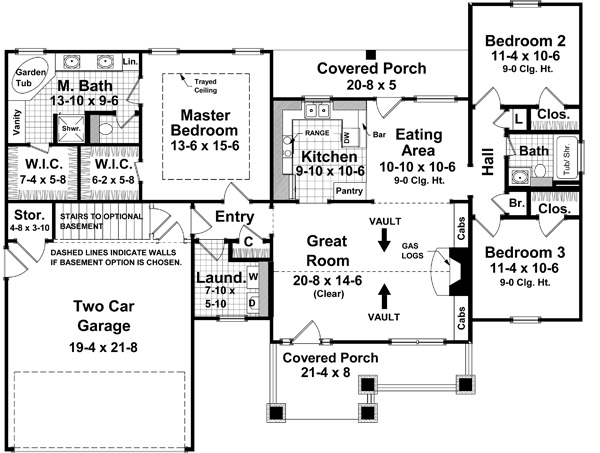 Explore some more homes under 2,500 square feet that have great master bathrooms. Get the bathroom of your dreams without breaking your budget!
We love helping customers find great master baths for their dream homes. As one of the most used rooms in your home, this is an important area! If you ever have any questions or need assistance finding the perfect plan, we are always here to help.
Latest posts by Christine Cooney
(see all)
Please follow and like us: