TheHouseDesigners.com has an incredible selection of general vacation homes, and also more specific lake and beach home plans. But how can you be assured that you'll find the right kind of Beach House Plans for you, your family, and your lifestyle?
If you're in the position to build a new beach home, you've likely spent endless hours daydreaming about it. Searching for the perfect property, imagining the days spent with family (or in glorious solitude), and if you're lucky enough, thinking of that breathtaking view. And we're sure, in those hours of daydreaming, that you've imagined the ways you'll enjoy entertaining your children, friends, and family. So, let's consider our options. From wrap-around porches to chef-style outdoor kitchens, which outdoor entertainment spaces will you want for your new home?
Porches, Lanais, and Deck Space – Oh My!
Outdoor living spaces are one of the most important elements when it comes to vacation or beach home plans. These spaces are where memories are created with the next generation, friends, or that special someone. A lanai, porch, or deck space that faces a good view is perfect for enjoying a family cookout. You'll love these ease of this experience. Eat, drink, laugh, and just enjoy the spaces you've been waiting for – you've earned it.
The Sunroom, Perfect for Beach Home Plans
A warm 4-season or sunroom is a wonderful addition to any home. This room provides a space you may not even realize you've been longing for! You can sip coffee as the sun rises before you've even dressed for the day. Allow fresh air to come in through the screened-in windows, without worry of bugs or rain. One customer has even raved about how they've turned this outdoor/indoor space into a children's play area! It makes the perfect place for restless little ones when the weather isn't cooperating.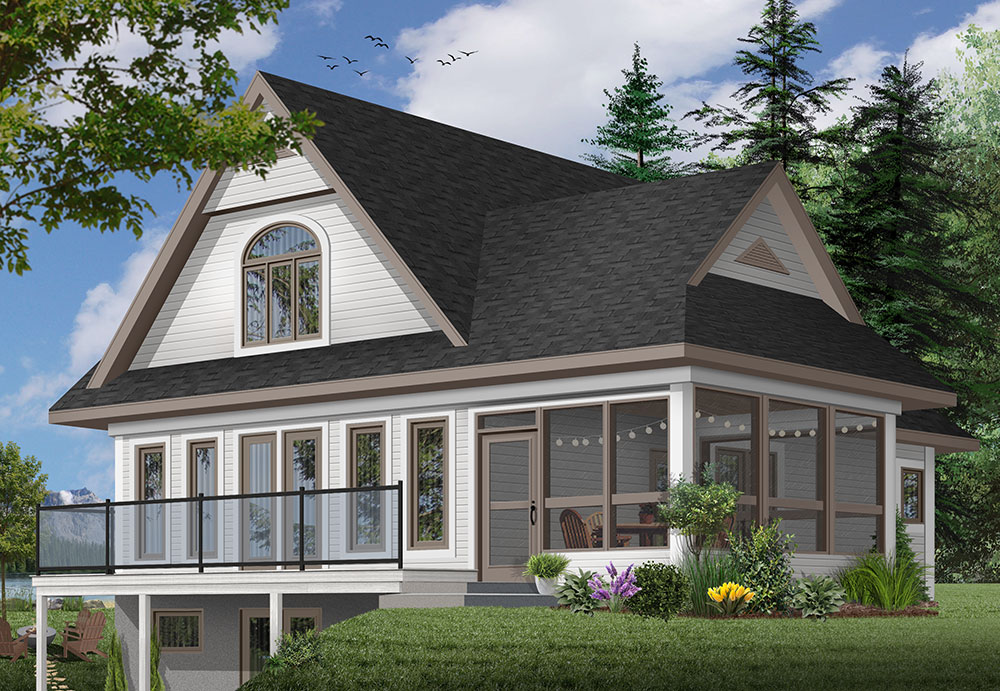 Outdoor Kitchens and Space to Entertain
Suddenly the entire family is ready to cook, because let's face it, there's something special about preparing a meal outdoors! Whether you're serving burgers, or creating a sophisticated meal, one could argue that it's always better done outside. Often when entertaining, the chef in the family is left out of the party – well, we can't have that! With an outdoor kitchen, you'll be part of the action while putting on a show for your guests. You can finally, and properly, "wow" them with your culinary skills.
Looking for a small home to get away to? Check out our recent article on "Small Cabin Plans for Any Style & Budget".
Latest posts by Christine Cooney
(see all)
Please follow and like us: