Ranch homes are time tested and customer approved. A staple for so many communities, these affordable ranch house plans have proven themselves as the perfect accessible homes for all sorts of families. A simple ranch home provides everything you need, and they are often easy on your budget!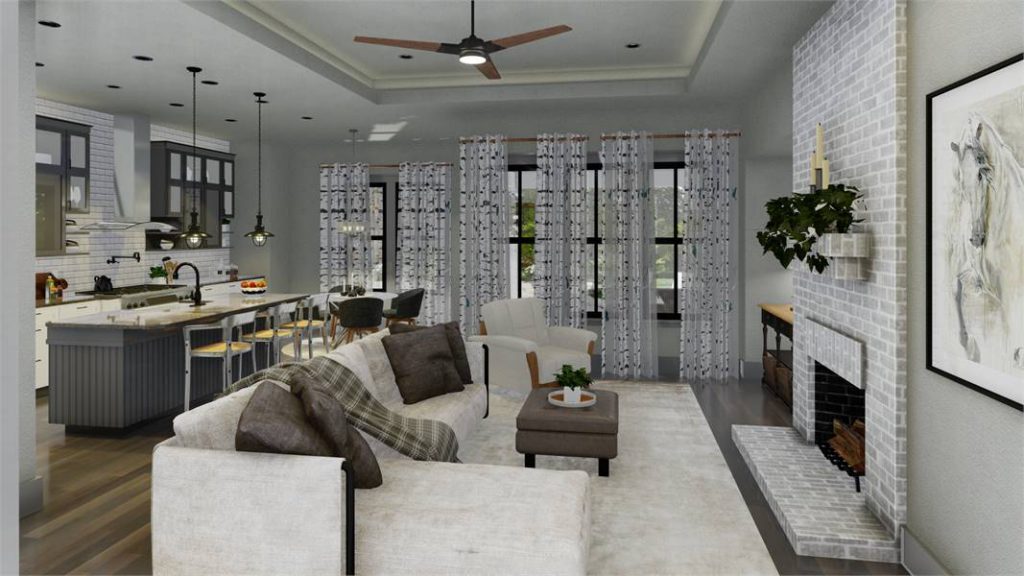 Here at The House Designers, we have thousands of unique home plans to choose from, and of course that includes plenty of ranch-style layouts. Use our advanced search feature to narrow down the options to the exact house of your dreams. Or, if you need more personalized help, contact our team of home plan specialists for assistance. We are confident that we can find the right design for you!
Affordable Ranch House Plans from Our America's Choice Collection
THD-7575 and THD-4309 are both America's Choice House Plans. This special collection was designed with today's homebuyers in mind! Taking customer reviews and feedback into account, along with some of the most common modifications buyers ask for, we've made these homes even more affordable and functional!
Want your new home to look like something out of a magazine? Check out the Architect Preferred products found on each home's plan page. We've provided information on each product used, right down to the color and finish!
Traditional charm blends with modern functionality in the 1,996-square-foot, 3-bedroom design of THD-7575. Complete with formal dining, an open concept eat-in kitchen and living room make up the home's main living space. A split-bedroom design gives the master suite privacy while naturally supporting the open floor plan our customers love. Check out just how accessible the whole plan is!
Thanks to some insightful customer feedback, THD-4309 is truly a masterpiece. The main bedroom suite was given a total renovation?it's now luxuriously bright with so many windows. Plus, we've added storage space throughout?a must for any home! We've remained true to this Southern-style house plan even as we updated it to answer the needs of today's families.
Family-Friendly Ranch Home Designs
Whether your family needs it now or you're planning for the future, a ranch design can include everything on your list. Don't assume that affordable ranch home plans might lack for space. We focus not only on living spaces, but on the little things that will pay off over time. Let's take a look!
Space to Spread Out
"Affordable" doesn't necessarily mean small. These homes can offer the larger bedrooms, living spaces, and storage areas that a growing family needs! And hosting will become a breeze in one of these spacious kitchens?we know you'll love all of the extra storage and workspace that a large island offers. You might want to look for a plan with a bonus room, too. Our customers love the customization potential that these spaces provide!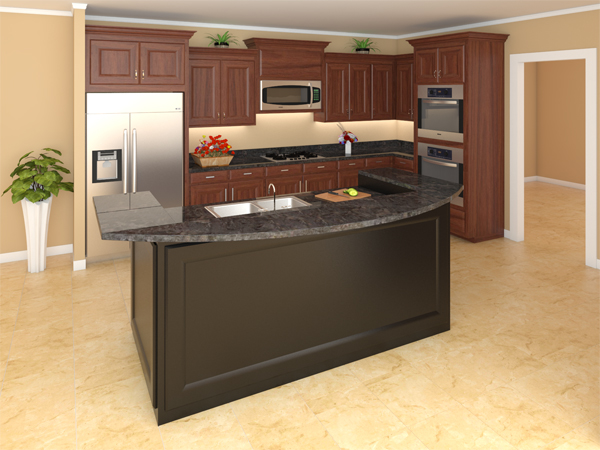 Small Yet Mighty
Smaller floor plans provide the square footage you and your family need without wasting space (and money) on unnecessary things. Each of these affordable ranch house plans is uniquely designed to maximize livability?they keep the must-haves without breaking the bank on extras. That keeps cash in your pocket for a dream addition or project of your own!
Charming Tiny Ranch Designs
If you're looking for a truly cozy and simple ranch-style home, see our collection of tiny house plans! The popularity of the tiny home has exploded in recent years, and our team of architects has reacted with creative home plans you are sure to love! Thoughtful room placement and efficient design ensures that each square foot of these plans is used to its full potential.
Affordable ranch house plans are the perfect solution for so many people, lifestyles, and families. Take the leap and find your dream home today!
Happy hunting!