You can create year-round luxury and comfort in your own home by building one of the best master bedroom floor plans. These amazing designs provide spacious suites with fully loaded baths and tons of closet space. Each one comes with plenty of features you'll enjoy for years to come!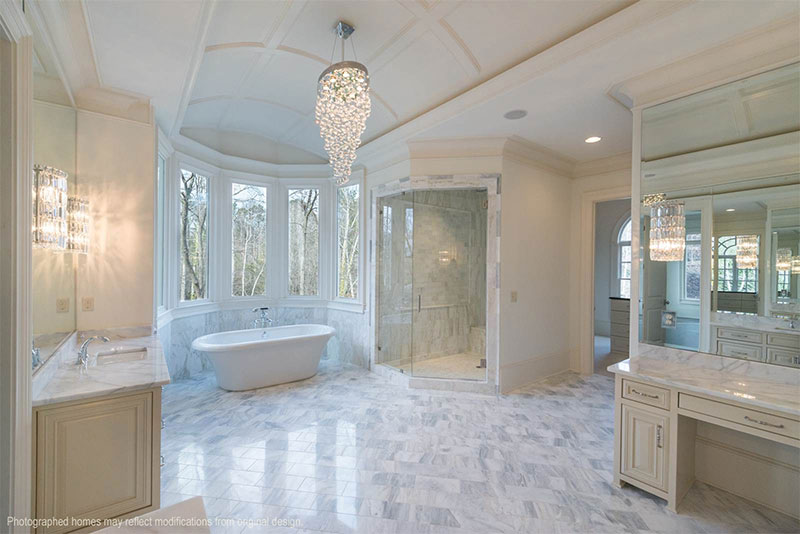 They say that a home says a lot about a person. For some, it is their safe space, their retreat from the world's stresses. And for others, their dream home is a shrine to all that hard work and diligent saving can lead to. For others still, a home is an extension of their personal style. Whatever your goal is, we can help make it a reality, master suite and all!
If you lack space or have a poorly laid-out bathroom, the master suite can feel anything but relaxing. As you search for your dream home, don't settle for less. Aim to thrive in one of the best master bedroom floor plans available!
Do you feel cramped or underwhelmed by your current master bedroom suite? Get the inside scoop on creating your very own in-home spa! Check out our post on "Small Homes with Storage" to get some tips and ideas for making even the tightest spaces feel comfortable and useful.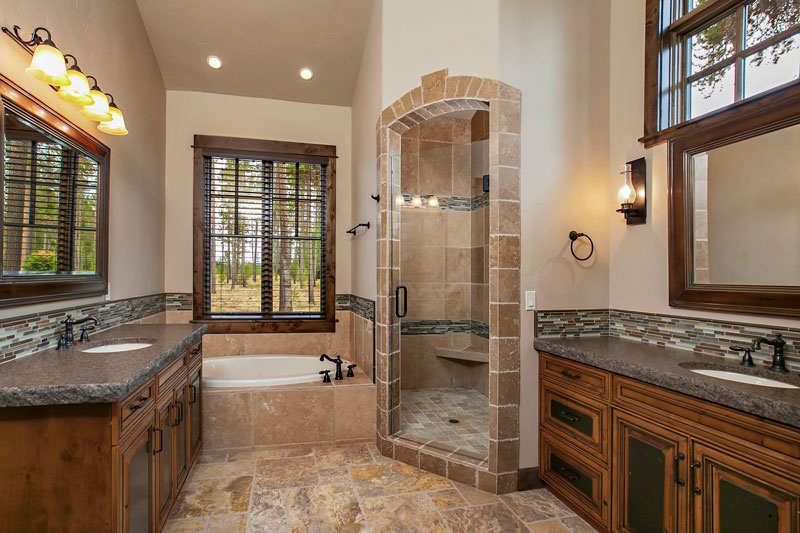 To easily sort through the thousands of unique home designs available from The House Designers, try our Advanced Search. You can sort by style and features to find the exact plan that is perfect for you. And if you need any help, we are just a click away!
Exclusively Ours – House Plan 4315 and Its Bright Master Suite
Our incredible homes come in all shapes and sizes to appeal to the whole spectrum of customers out there. Amidst this vast collection, you'll find our exclusive group of America's Choice House Plans. These homes have been designed down to the finest detail. Our architects go through every angle and have thought of everything, including master suites!
As with many of the homes in this collection, we've taken a plan and redesigned it using some of the most-requested modifications and feedback to create THD-4315, a fresh French country home. Take a look at how we've upgraded this master suite with its large windows and gorgeous cathedral ceiling. Imagine enjoying this master bedroom as part of your bright and spacious new dream home!
We've nearly doubled the bedroom's square footage from the original plans. This means that you get 361 square feet of space to spread out, and that's before taking the bathroom into account! You'll also enjoy privacy and bright rear-facing windows. If that doesn't have you swooning, look no further than the attached en-suite! We've created a new, resort-inspired bath complete with a toilet closet, soaking tub, and his and her closets.
It's the Whole Package, Too!
Check out the country-style finishes on this French-inspired home plan. Arched accents found throughout tie each piece together perfectly. Plus, the uniquely detailed roofline helps this one-story house plan catch the eye. From large windows to a welcoming front porch, this curb appeal makes an impressive addition to any neighborhood!
We also enlarged and reorganized the kitchen as part of the update?it now has even more storage and prep space! So, THD-4315 not only has one of the best master bedroom floor plans around, but you also get an all-around amazing home to go with it.
Some Other Customer-Favorite Master Suites
No matter your style or what you are looking for, our best master bedroom floor plans won't let you down! They boast the spacious bedrooms and luxurious bathrooms you crave along with other must-have features, so you can check off everything on your wish list. Take note of things you like and we can add them to your final product even if you choose another house plan. Fun fact: all of our house plans are fully customizable! Just ask one of our team members how we can help add just about anything.
Our diverse collection of home plans allows you to find a perfectly well-rounded layout for every member of the family. As industry leaders, we pay attention to design trends and consumer demands to give you the best final product no matter your tastes!
Finding Inspiration All Around You
One simple thing to look for is plenty of natural light. This simple yet invaluable feature upgrades any bathroom, bedroom, or living area. So, let the light shine into your new home and consider adding some large windows or skylights throughout to catch it at the best angles for your circumstances. Especially in the master suite, a simple addition such as this can add so much value.
While exterior finishes create curb appeal on the outside, your interior finishes determine the ambiance of your home on the inside. So, what's your style? You can use deep tones and highlight nearby walls or countertops to add depth and interest. Or you can try a very light and bright aesthetic to create a very open-feeling space. Don't forget to add texture! Simple touches go a very long way whether you're designing your en-suite or an auxiliary bathroom.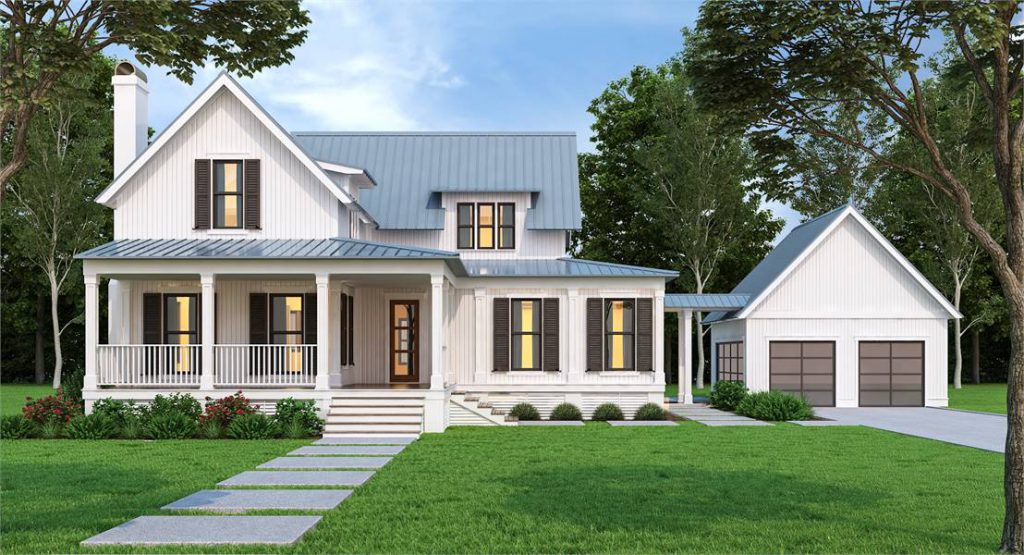 Let Us Know How to Help
We know your dream home is out there, and we want to help you find it. Wherever you are in the process, get inspired by looking through some of the best master bedroom floor plans on our site. But remember, that is just the beginning of all that we have to offer!
Need a home with an in-law suite or multiple master bedroom spaces? We've got you covered! Check out our "House Plans with Two Master Suites" and "House Plans with a Mother-In-Law Suite" and don't forget to have fun exploring!

Please follow and like us: