Whether you have a large or growing family, or you simply want more square footage, you will love to see the possibilities in our basic 5 bedroom homes. With their thoughtful use of space and variety of features, these plans offer all the room you need without letting costs get out of hand. You'll find all sorts of arrangements to choose from! From multiple master suites, to guest rooms, and multi-purpose office spaces, we have them all. No matter the style, size, or budget, The House Designers has you covered!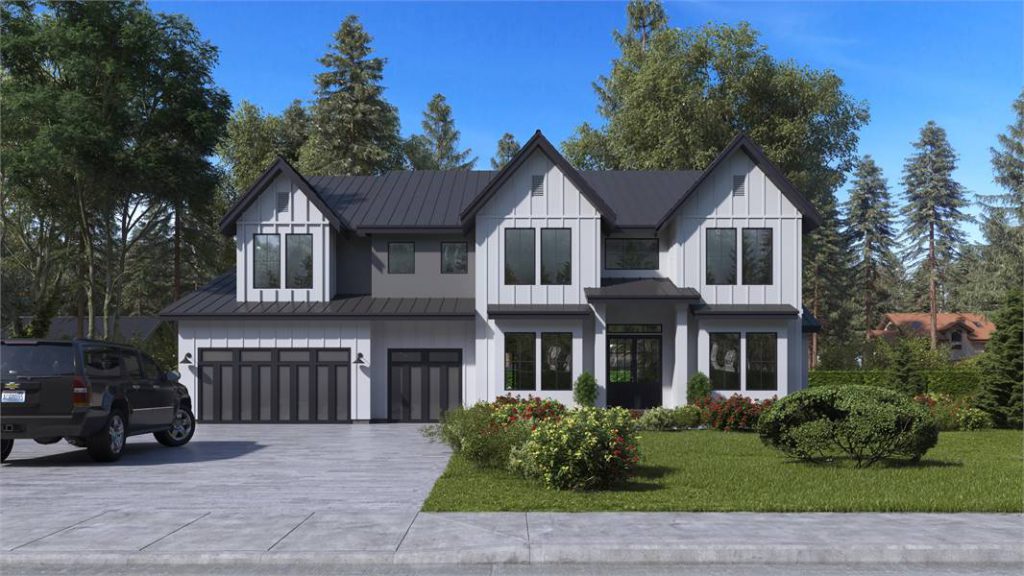 Before we get started, it's important to get a common misconception out of the way. By "basic" we don't mean that these plans lack in any way whatsoever. Instead, we use the term to describe a home that has been intentionally designed to help keep costs low and enjoyment high. By opting away from excessive frills or features, we can help you build the house you've always wanted without breaking the bank. You could say that these basic 5 bedroom homes are basically a dream come true!
Our Advanced Search tool is another way to help prioritize your budget and features. Try it out and see for yourself how fun it can be to find a house that checks all your boxes!
Do I Need 5 Bedrooms?
If you aren't sure that a basic 5 bedroom home is for you, here are a few things to consider:
How many bedrooms does your current home have? Do they feel cramped or outgrown?
How many kids do you have or plan on having? Remember that they'll need room to make their own.
Does your family need extra space for a guest bedroom? What about an office, workout room, or even a playroom?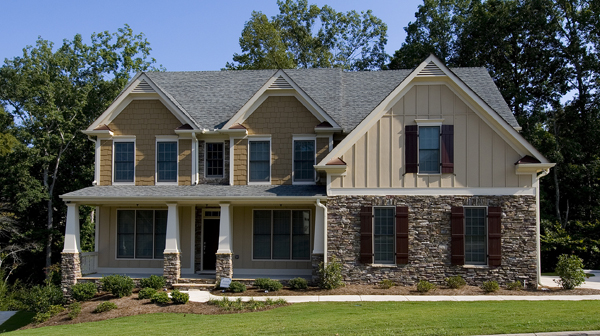 Another benefit of basic 5 bedroom homes is that they have great resale value. The average American family needs at least 3 bedrooms in their house. But when you start factoring in additional kids, guests, and having other dedicated spaces, the number of rooms needed goes up. Having a plan that readily adapts will make your home even more desirable.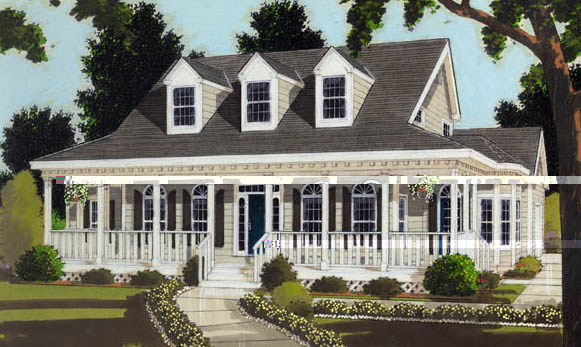 What's "Basic" to You Is Actually Unique
Building one of our basic 5 bedroom homes can save you tons of time and money. But what if we told you that the end result can look totally different for everyone? That's right! Just as your style and preferences are unique, so too are the homes that you will love, and how you finish your final choice. Just because your home is "basic" doesn't mean that it can't be as unique and beautiful as you and your family!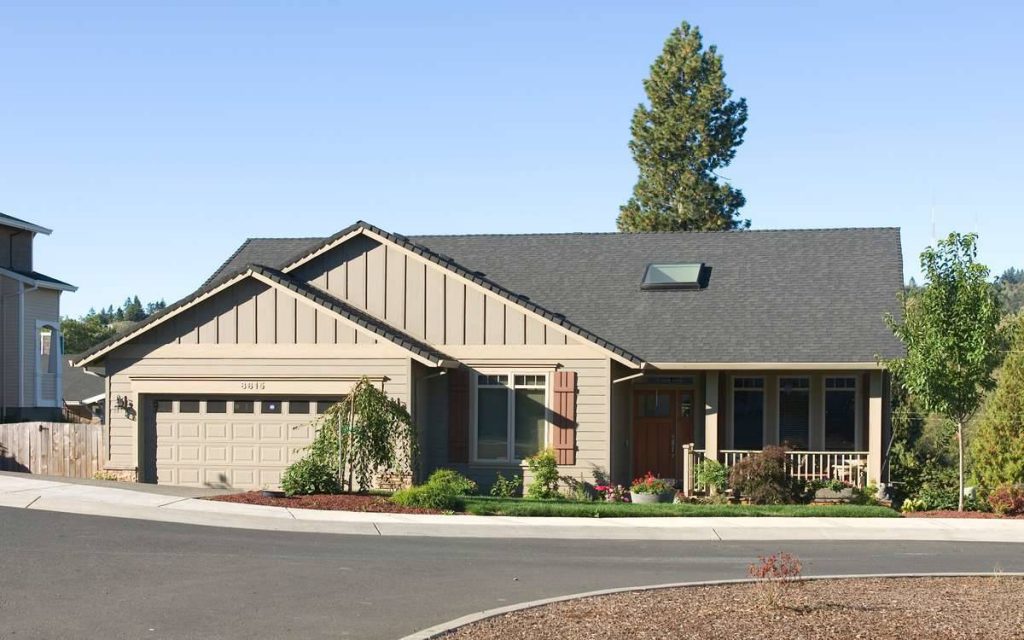 "Basic" can take many forms. It might mean opting for a simpler exterior design. It could also mean getting rid of features that many larger homes provide. After all, not everyone needs their own wet bar or home movie theater! Basic might also mean that more of a limited budget is allocated to areas of frequent use, such as the kitchen or living room, and away from those that are seldom seen. Affordability and quality are our top concerns when helping customers find their dream homes, so just let us know what you need.
If you want to see some more budget-focused homes of different sizes, check out our collection of Affordable House Plans.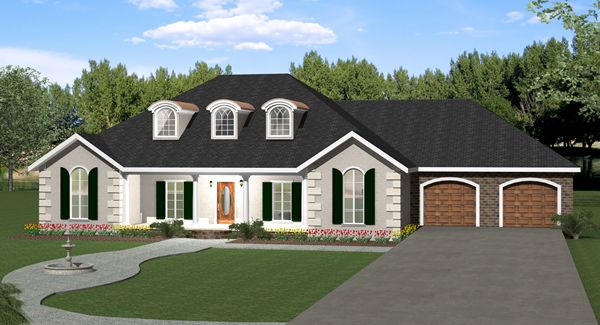 Other Basic 5 Bedroom Homes and Their Features
Sometimes a basic home plan focuses on simplifying its interior attributes And how would you like a design that maximizes natural flow and openness with fewer walls on the inside? Our collections of Accessible House Plans and Open Concept Floor Plans show how easy it can be to take advantage of this simplicity.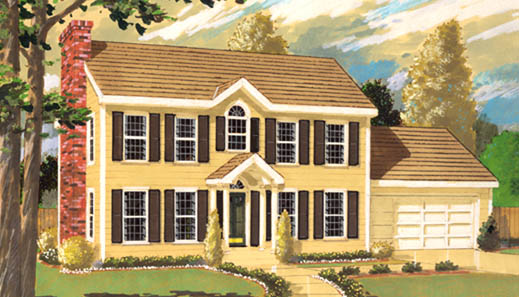 You can also think of a basic house plan as being straightforward in shape. A simply shaped home, like a square or rectangle, naturally helps keeps cost down because reducing the number of walls and rooflines significantly reduces building cost. Remember, we offer free modification estimates to help make any of our plans perfectly fitted for your needs!
If you have any questions about finding the perfect basic 5 bedroom home, please let us know. We are happy to help with that or any other request!
Latest posts by Christine Cooney
(see all)
Please follow and like us: