Whether it's your first home or you're downsizing from another, check out some of the best minimalist homes for any budget. The perfect blend of simplicity and style, each of these plans offers a distinct personality. Homebuyers across the country love these designs, and we think you will, too!
The best part about embracing minimalist living is that you are not limited by style, shape, or even size, to a certain degree. Whether you need a tiny home for easy relocation or a Green (energy efficient and environmentally friendly) design to live in for years, we have tons of options. And by committing to a minimalist home design, your wallet will be just as happy as you are!
Minimalist homes are some of the most affordable because they place focus on necessities and cut out frivolities. By offering the best of the basics, you can get a great home that allows you to spend more time with your family instead of worrying about paying for or maintaining a larger, more complex house. But don't think that going minimal means that you have to sacrifice or cut any corners in the design or amenity departments. Our minimalist homes for any budget offer the spaces and styles you know and love, and you'll find enough diversity to serve the needs of different families.
Minimalism-101: An Introduction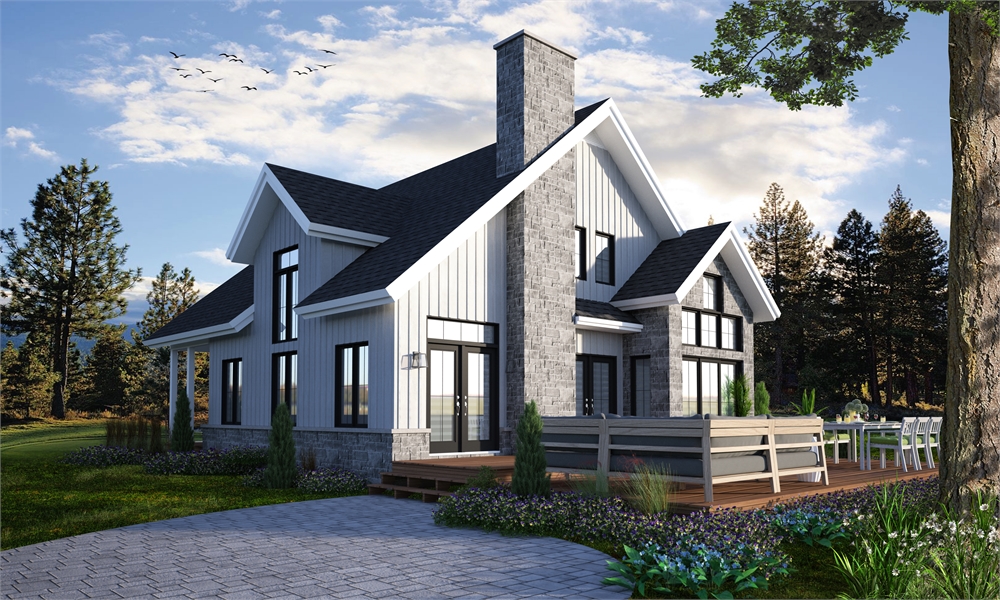 We find that most folks have differing ideas of what a minimalist home really entails. Is it a basic layout with a focus on efficiency? What about square footage? Could it include a multi-story plan with extra bedrooms? And above all else, could a minimalist design still have its own unique personality?
The answer to all of these questions is a resounding 'Yes!' The truth about minimalist homes for any budget is they offer anything and everything you need, but in an efficient package. With their focus on value-based engineering, gone are the days of having to worry about rooms that you hardly use. Say goodbye to extra spaces that gather dust. We encourage you to get the most out of your home for your money, but of course that means different things for different people. Focus on plans that have exactly what you need—no more, no less. To help find exactly what you're looking for, try out our Advanced Search. It helps sift through thousands of homes by features, styles, and even rooms!
Minimalist homes can be found in all shapes and sizes. Plus, they can accommodate virtually any family. Take a look for yourself and discover all the joys they offer!
Simple Style and Plenty of Comfort
One of the best things about minimalist homes for any budget is their focus on universal comfort. By cutting fluff, they can take the common and most used spaces of your home and turn them up a notch, allowing your budget to go further and your enjoyment to increase.
Of course, our designers want every home to be as comfortable as possible. And comfort can be found everywhere, including in the popular 'tiny home' wave that has swept the nation. These plans combine affordable designs with creative spaces that often serve multiple purposes. The result is a collection of multi-functional homes that usually come with highly desirable and cozy layouts.
You'll see tiny homes advertised at the forefront of minimalist home collections. Hideaway beds and fold-down dinner tables are just a few of the creative additions that make them so functional. Compact yet full-service kitchens make it easy to prepare meals. They can also have spacious bathrooms with everything you expect. Want to go super green? Outfit your bathrooms to feature recycling water and/or composting toilets. Turn the savings up a notch by adding some of these cost-effective and eco-friendly features.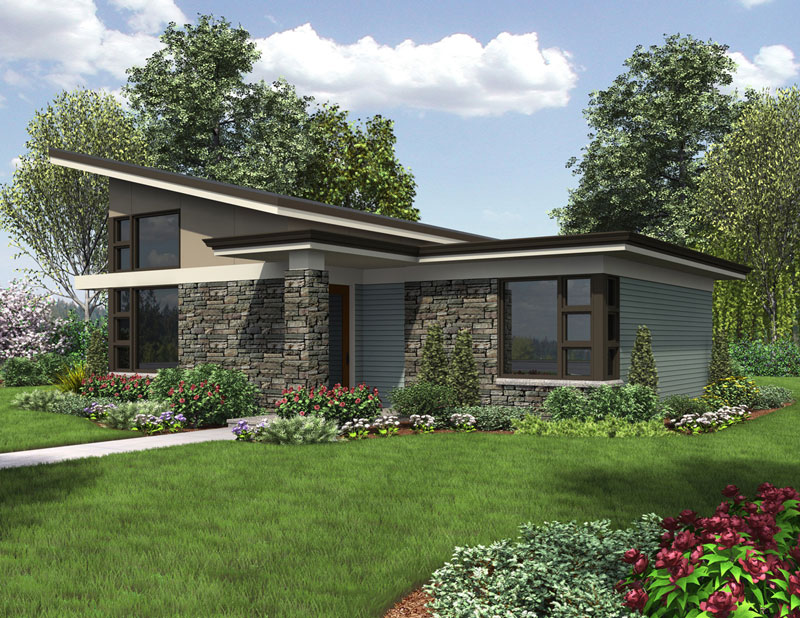 Check out one of our cutest minimalist tiny homes, THD-5178. This mid-century modern house plan has all of the features you expect in a neat package for an individual or couple. We especially love the large windows and the plant ledge that spans the living room, as these features add functionality and flair. This home may be minimal in design, but it still has a lot to offer.
Minimalist Styles for Everyone
While all of our minimalist homes offer their own unique style, some really stand out, having been selected by customers multiple times over many years. Whether you want a Craftsman or a farmhouse, or even a sleek modern bungalow, we have everything. They're all unique, but each one emphasizes the simple comfort that you want and deserve.
Minimalist plans don't have to be 'tiny' homes. In fact, most of these customer favorites feature several bedrooms. No matter the layout, each one has a simple, affordable-to-build design. Not sure what you should be looking for in your case? If you have any questions, we're happy to help you find your perfect minimalist plan.
Minimalist home designs have skyrocketed in popularity as society places more focus on getting the most out of every dollar. By choosing one of these plans, you will get a great return on investment for years to come! No matter your styles or preferences, we can't wait to help you find your perfect minimalist plan.
Please follow and like us: