Finding your dream home takes a lot of time and effort. Don't let all that work go to waste when your family increases in size! Choose from our homes with room to grow and never worry about outgrowing your dream home! As always, we have plenty of options in all shapes and styles. Whether it's a customizable bonus room or game space, or the potential to add a whole level of living space, we have it all. Our knowledgeable team can help fit any budget, too!
It's no wonder so many homeowners love the flexibility that homes with room to grow can provide. Face it, a lot of things can change after you buy a house. Kids come into the picture, and everybody grows in age, size, and needs. You could even have additional loved ones moving in. Regardless of the reason, these plans are great at accommodating. Check out some of our favorites and note the unique spaces and features each one has to offer. We can't wait to see what all you fall in love with!
Room for Your Whole Crew
No matter when it's built, what your family needs from a home will almost certainly change. You want to make sure that it's ready to meet expectations and adapt alongside you. After all, this is your dream home for a reason! Instead of worrying about moving or finding a new home, think about what customizations you'd like to add to your current one.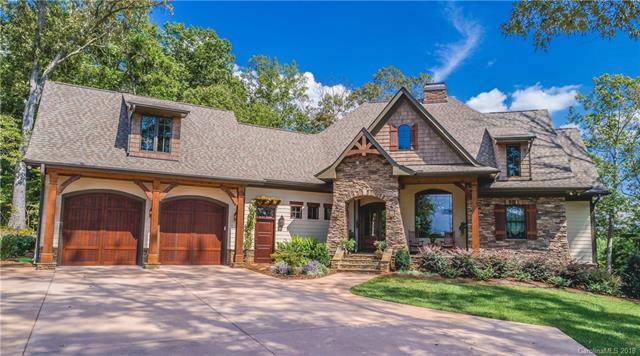 THD-5252 (above) is a perfect example of a plan with many different areas to expand into. Note its spacious bonus room and the optional basement. Both can be fully finished and totally customized! Consider the possibility of adding future bedrooms or even a guest suite. Features like that increase your home's functionality and value. A win-win!
One way to set yourself up for success is to invest in spaces for future expansion and finish them later as your budget allows. Maybe you'd like a secondary living space or a hobby room? Look at floor plans and imagine what you could do with them! Don't worry if you can't afford to fully finish and customize these spaces now. You can enjoy the rest of the home and use your basement or bonus room as extra storage in the meantime.
Homes with Room to Grow Also Grow in Value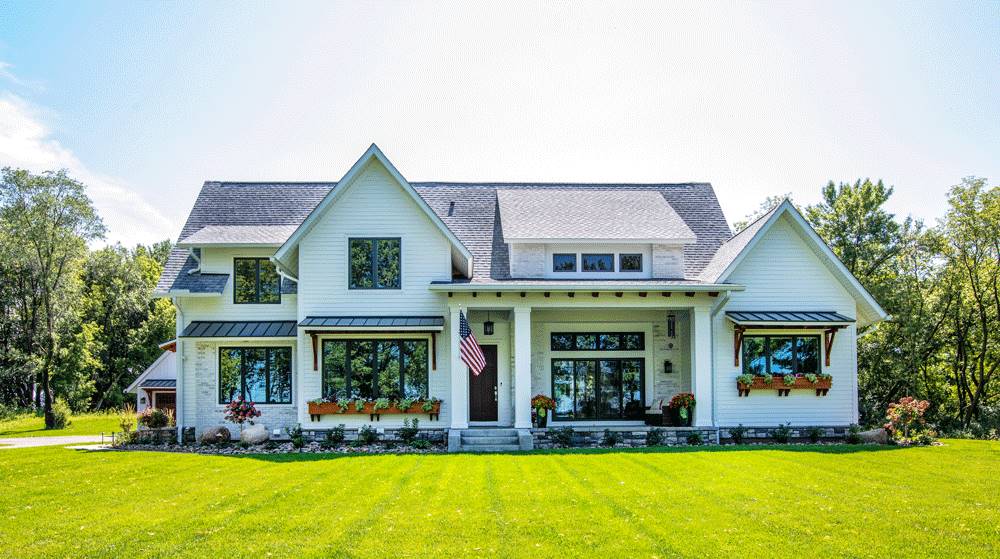 When you choose a home with room to grow, you'll actually add tons of value whether you finish all the space or not. There's intrinsic value in flexible homes and you'll see that reflected in the market value!
Many of our customers plan for the future and budget for future expansion. By opting for a home design like THD-3404 (above), you can be ready to grow when the time arrives. We especially love the flexibility of the future bonus room. It can be used for anything from extra storage to added living space.
With so many options, it's no wonder that these homes are in such high demand. If your lot allows, designs with full, unfinished basements are particularly popular. We've seen people who want everything from a simple flex room to an expansive man cave or game room. These spaces are blank slates, ready for your custom touch.
Get Creative with Your Space
Our homes with room to grow can be outfitted to meet just about any wish. These spaces actually bring out some of the most unique requests we see thanks to their unique owners. So, how would you customize the extra spaces in your home? If you can't quite imagine the possibilities, check out some plans waiting for your touch! Be sure to track the features that you love; we'd be happy to help find a home that incorporates them and fits all your specific needs.
We have homes with room to grow for everyone and every budget. As you search through our thousands of unique home plans, please feel free to ask any questions and reach out. We are always happy to help you find your dream home. After all… that's what we do here at The House Designers!
Our team of talented designers is up for any challenge. You have a dream home envisioned and we can make it a reality!
Latest posts by Christine Cooney
(see all)
Please follow and like us: