When it comes time to choose a smaller abode, we are here to help! Picking a home plan for downsizing can be a great idea whether you're a new retiree, an empty nester, or just want to reduce your costs. There can also be tons of hidden benefits of opting for a smaller house, and these plans are some of our customers' favorites. Let's explore them all so you can see for yourself how each one offers a fantastic living experience.
Throughout our lives, we choose different homes for a variety of reasons. Deciding to downsize is no different! As our lives and priorities change, an expansive layout may not be as practical as it once was. Folks often need a home that is more accessible both for themselves and aging relatives. Others might want a smaller plan to cut costs and accommodate a travel-focused lifestyle. Some even look for affordable second homes to be closer to adult children! Whatever your reason, we are happy to help you navigate picking a home plan for downsizing.
If you need help at any point during your search, feel free to reach out. Here at the House Designers, our team of experts can't wait to point you toward the perfect plan! Let us know how we can help you make picking a home plan for downsizing a breeze.
Here are a few things our experts say you should consider when looking through these homes.
Discover Your Style
The great thing about picking a home plan for downsizing is that so many looks are available. Whether new and trendy or time-tested and traditional, you can find designs with the modest square footage you need!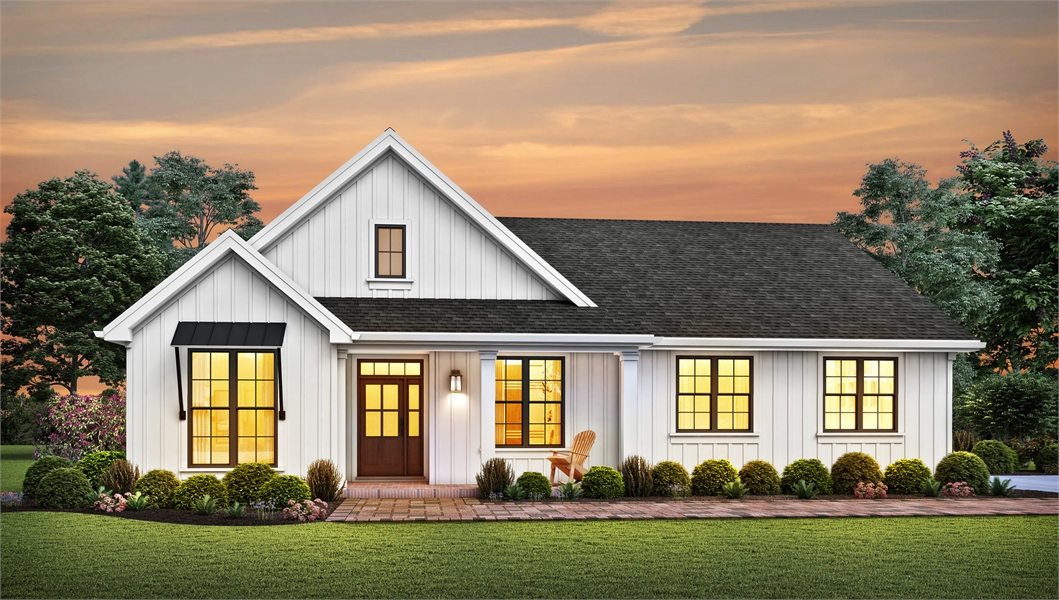 Farmhouse plans like THD-8317 (above) are super chic and popular these days! Meanwhile, modern designs like THD-4813 (below) make a bolder and more unique sort of statement. With so much variety, one thing is for certain: you don't have to sacrifice your style when you downsize. We can even help you find a home that mimics the style and personality of your current residence!
Even if you are sure of your desired style, take some time to explore our Advanced Search tool. It allows you to narrow down thousands of home plans into the ones best for you. With filters for size, style, and every other feature you could think of, you might be surprised at what you find.
Prioritize Necessities
The whole idea behind picking a home plan for downsizing is that it reduces your burden. Whether it does that in terms of space, number of rooms, or extraneous features, these plans put priority on serving your daily needs. Choosing the right design will be a practice in figuring out what those are. While you might not need a fully finished basement or extras like a media room, you may want to keep bedrooms for the kids and their families. Consider walking through your current home to list rooms and features and rank how important they are to you. That can help us narrow your search, too!
When downsizing, it's important to consider both the long and short term. What features count as a must-haves? Which can you live without? Are there some that you might not be able to use as you age? Others that can help ease your daily life? Asking yourself these questions and more can help you begin to conceptualize what your new home should include.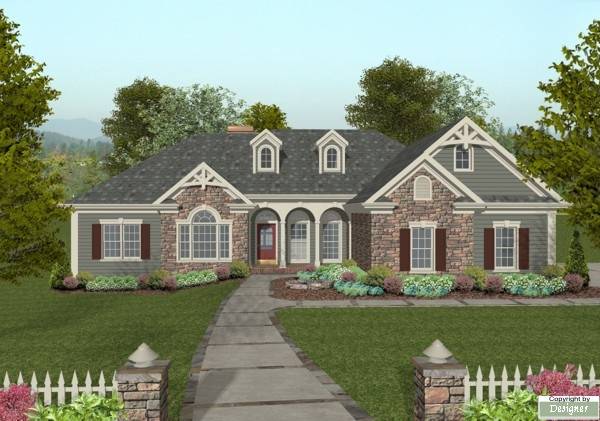 THD-8460 (above) is a lovely home that showcases a split-bedroom ranch layout. Notice how the big, open rooms are accessible to people of all ages and abilities. Plus, they are central to the home to bring everybody together. Plans like this can accommodate wheelchairs and other mobility aids. We can easily modify your chosen plan include ramps and railings, space for a greater turning radius in small rooms, etc. We've even helped add lifts and elevators to plans for those who need them, so just let us know what we can do to increase accessibility for you.
Downsizing is a practice in the future. While none of us can predict what it holds, some things are universal. You want something that works for both the here and now, and for whatever might come. Maintain that mindset as you explore these homes. We want to make sure that you get the most enjoyment for your money for years.
Getting the Most for Your Money
The biggest challenge of any dream home search is minding the budget. The same is true when picking a home plan for downsizing, of course. But by focusing on your priorities, this doesn't have to be an issue! In fact, it might even allow you the chance to do a few upgrades, too.
One of the best things about downsizing is that you can sometimes afford to add features that you might not have been able to in a more expensive home. Speak with one of our designers to see all the ways we can make this happen. From upgraded kitchen appliances to special features or rooms, we can facilitate it all.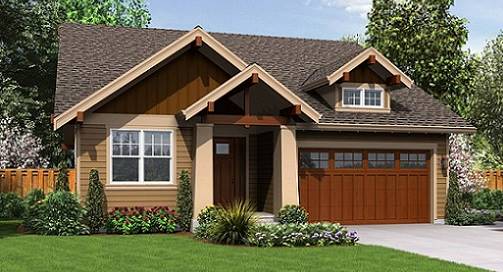 THD-3086 (above) is a dream plan for many empty nesters who want to move into a desirable location where lots are limited in size. This home has the perfect amount of space and style for you and your loved ones, without being too extravagant. The secondary bedrooms would be perfect for hosting guests, or they could even serve as a home office and craft space!
No matter which home you choose, we can help you can make it your own! We can't wait to hear your feedback after selecting the perfect home for downsizing. Good luck and happy hunting!
Latest posts by Christine Cooney
(see all)
Please follow and like us: