STAIRWAY DESIGN TIPS FOR YOUR NEW HOME
Stairways are more than a connection between two floors, they're a major architectural feature that can add charm and stunning details to an ordinary home plan. Explore the possibilities!
Explore the Latest in Stairway Design
---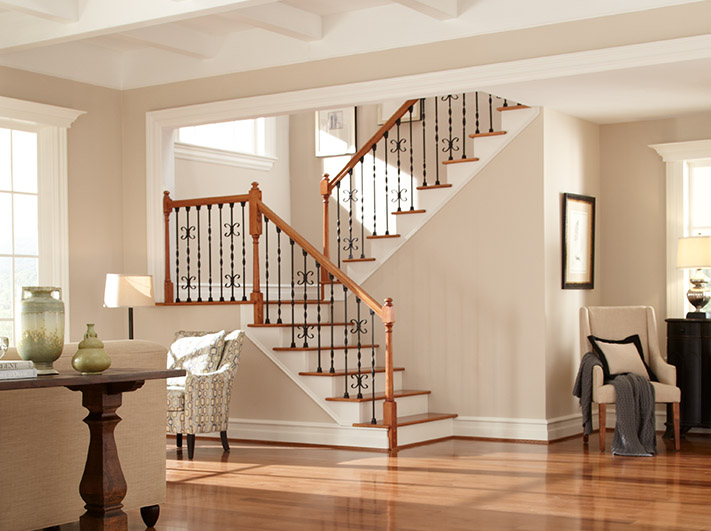 A staircase is an integral part of any multi-level home. When it comes to design and style, stairs can be steep or gradual, narrow or wide, purely function or grand and showy. Some staircases are built in place by stairmakers, carpenters or woodworkers, while others are prefabricated and shipped to your home, where it will be installed onsite by your builder.
---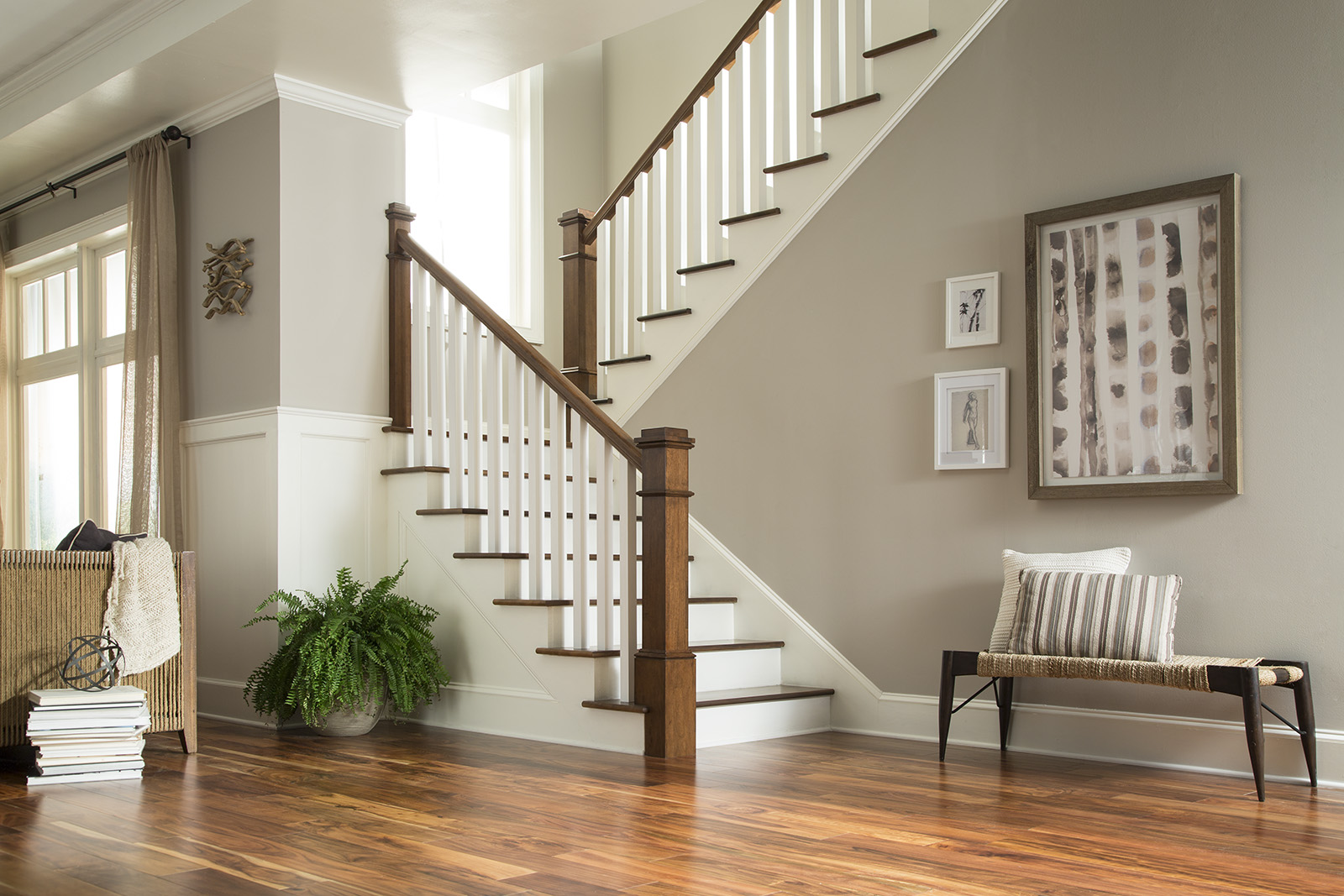 Since your stairs are a permanent and integral part of your home's interior, a great deal of consideration should go into its design and quality of stair parts. Your stairs frequently set the stage for the style of your home's interior by your choice of balustrade and handrails. It's easy to get distracted by trends and style, so you need to carefully balance physical safety with aesthetics to create a great staircase.
---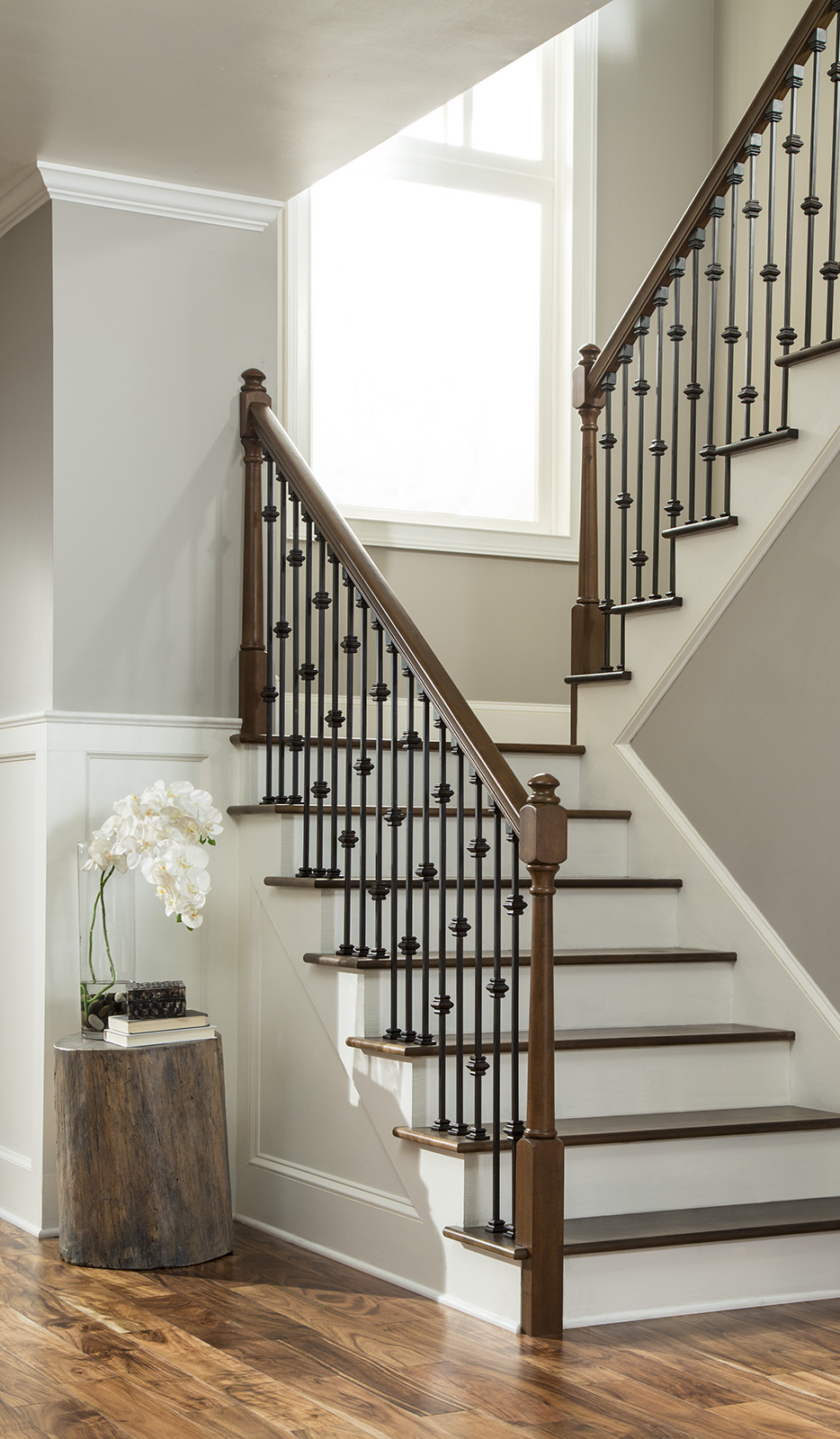 When it comes to designing your stairway you have plenty of design and style options, but first you need to decide whether to go with a prefabricated staircase or custom staircase. Prefabricated stairs are manufactured in a factory and shipped either as flat-pack or pre-assembled. They are a great low-cost option, but make sure you contact the staircase manufacturer before you build, so you know the standard prefab staircase size. Although these staircases are ready to assemble, this is definitely not a do-it-yourself job. You will need to have your builder install it on site. You can save up to $10K by installing a prefabricated staircase.
---
While indoor staircases are a necessity for homes with multiple levels, the trend is making them an architectural focal point of your new home by creating a custom stair design. For most new homeowners a stairways form is as important as its function. A custom stairway can provide a dramatic focal point, enhance architectural aesthetics, and add pizzazz to interior spaces. That is why designers and architects are incorporating custom stairways into their house plan designs.
---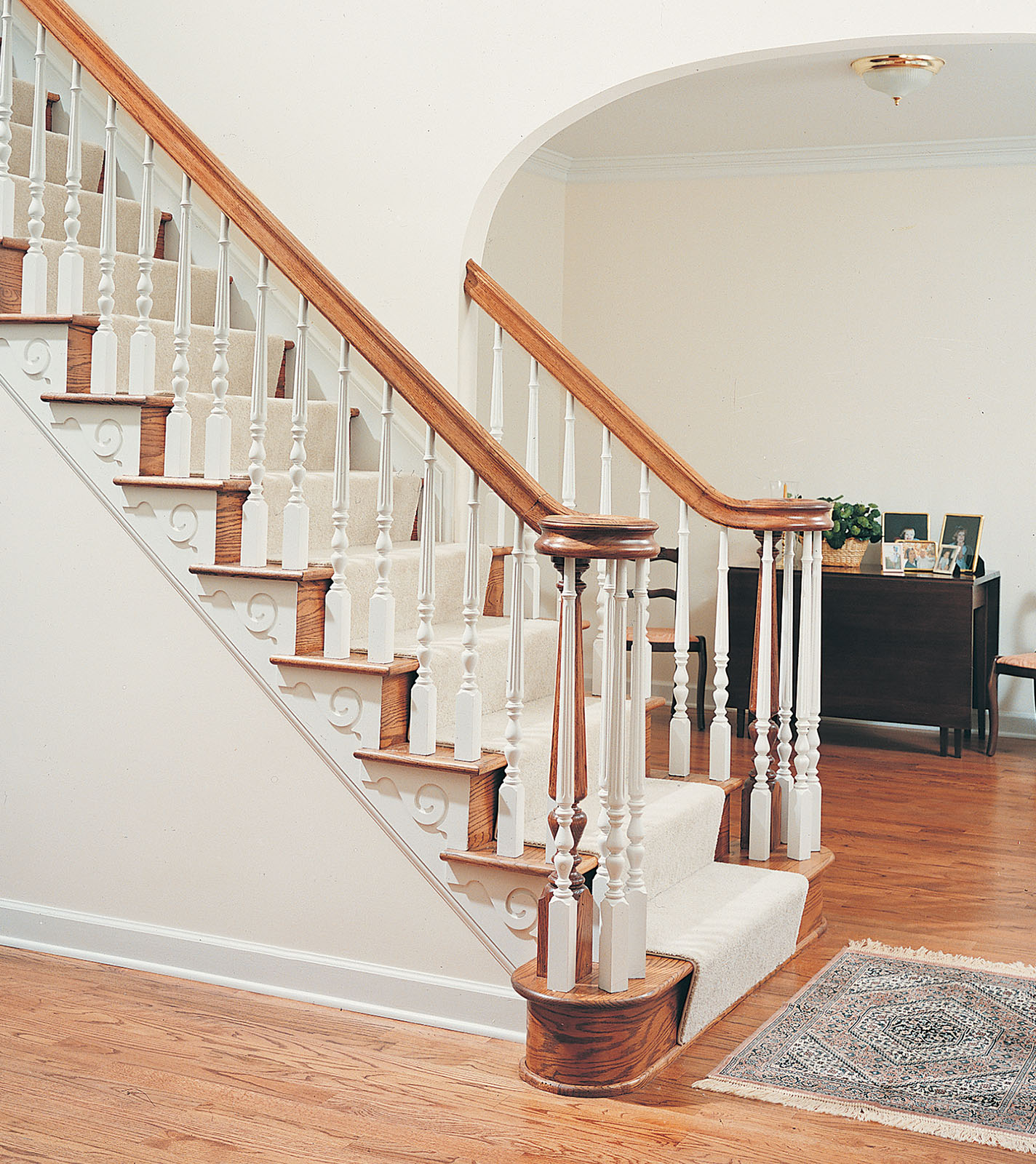 A staircase serves not only a functional purpose, but provides a powerful design element to your foyer and interior design. Each staircase creates its own rhythm and pattern and graceful shape, whether it be curves, lines or circles. Since stairways are difficult and expensive to build, it is best to find a stair manufacturer that offers a wide variety of stair parts so you can design your own staircase and have your builder assemble it with ease.
---
All Stairway Design Articles